Cyma CM122 Electric Airsoft Pistol AEP
Cyma CM122 Electric Airsoft Pistol AEP
Product Description

BBguns4less is proud to introduce the CM.122 Airsoft Electric Pistol.
Made from ABS with a metal Barrel and Aluminium top slide this gun has some weight to it and there is also a R.I.S bottom rail
Rubber grip for easy handling
the gun fires in both full and semi auto.
The CM.122 is not for the smallest of hands !!
the grip is chunky ands needs a large hand to reach the both mag release and semi/full auto switch.
our FPS test was 215 FPS with 0.20 and 240 fps with 0.12g and the rate of fire was 10 rounds a second
the Mag holds 30 rounds
Overall this is a skirmishable pistol that is a good alternative to a gas pistol being much cheaper to run with a similar performance.
Specifications:
1:1 Scale
215 FPS with 0.20g pellets (bbguns4less tested)
240 FPS With 0.12g (bbguns4less tested)
8 rounds a sec on full auto
Electric Pistol
Weighs 840 Gram
11" in Length and 6" high
Full Metal Slide
Re-Enforced ABS Body
CM AEP Gearbox
30 Round Magazine
Adjustable Hop-UP
Fires Single and Fully Automatic
Rubberized handgrip
Made from Excellent ABS and Aluminium
In the box:
small pack of pellets 0.20g
Includes Battery (7.2v) ni mh 500mAH
Includes Charger
gun manuel
un jamming / cleening rod
speed loader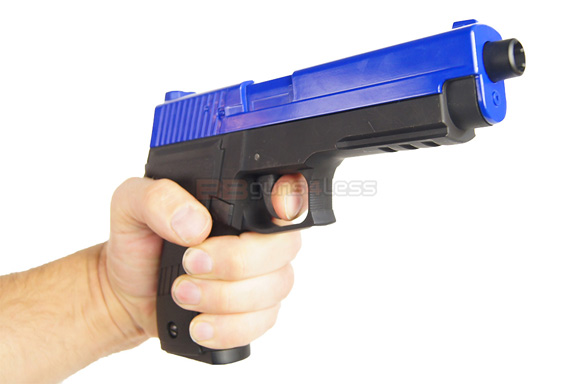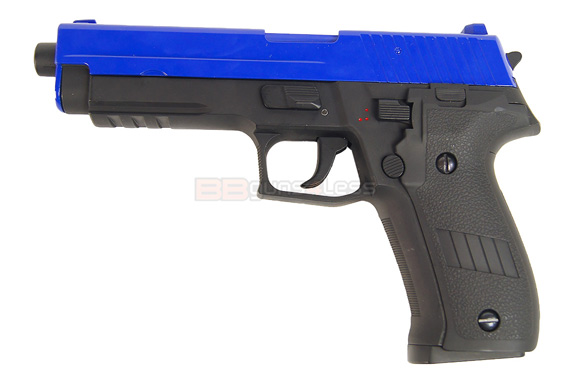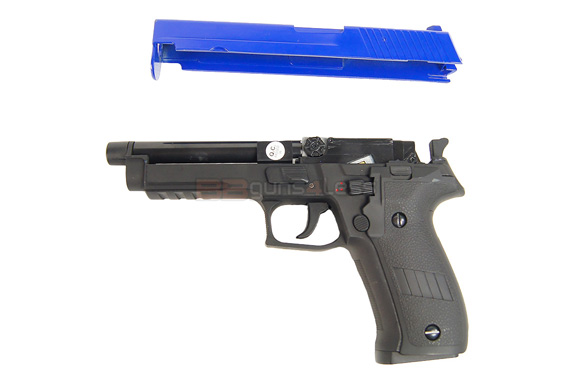 Find Similar Products by Category