Cyma CM125 Electric Airsoft Pistol AEP
Cyma CM125 Electric Airsoft Pistol AEP
Cyma CM125 Electric Airsoft Pistol AEP
Product Description

BBguns4less is proud to introduce the CM.125 USP style pistol.
This bb gun fires at both single and full auto with a Reinforced abs design this fires at approx 220fps which is great for close range engagements.
the bbgun is a true 1;1 scale and is just like the real thing it also has r.i.s on the under side of the barrel for attaching a laser and light ect
on the gun there is also an adjustable hop up and fully Functional Safety located back of the gun.
the performance of the gun is great and it fire single or fully automatic it also feels nice in your hand as its got a comfortable Textured hand grip hand grip.
the metal magazine holds around 30 rounds
the bb gun is make of a tough abs plastic and has a metal slide
Specifications:
1:1 Scale

220 FPS

USP Pistol

Electric Pistol

Weighs 800 Gram

194mm in Length

Full Metal Slide

Re-Enforced ABS Body

CM AEP Gearbox

30 Round Magazine

Adjustable Hop-UP

Fires Single and Fully Automatic

Includes Battery (7.2v)

Includes Charger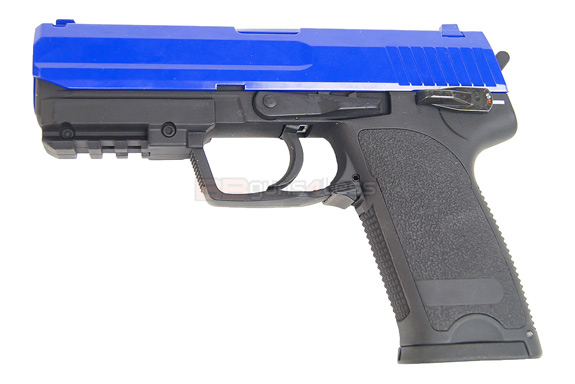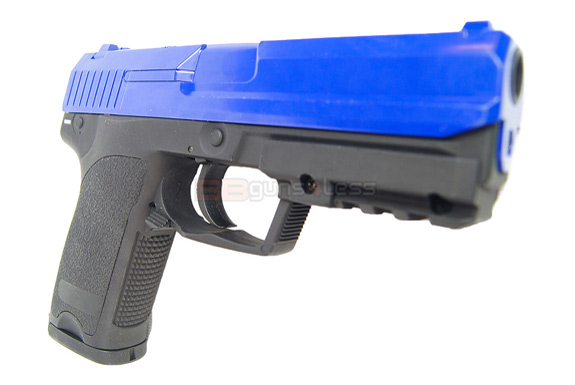 Find Similar Products by Category