Bison C501A BB gun pump action Shotgun
Product Description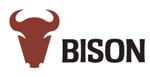 This BISON C501A BB Gun is a really nice BB gun.
Really powerful and can fire over 50 metres.
Colour: Black/wood with orange
Construction: ABS with some metal parts
Manufacturer: Bison
Ammo: 6mm
FPS: 345
Range: 50 - 60 metres
Accuracy: Excellent
Action: Single Shot Spring
Magazine: 43 bb pellets
Pellets: Bag included
Weight: 2 kgs
speed loader: yes
carry strap: yes
Safety Glasses: Yes
and a speed loader and hop up
more details and photos coming soon....
Product Reviews
Write Review
shotgun

Posted by James on 10th Dec 2016

Gteat price great weapon

Alrighty

Posted by Luna on 21st Dec 2012

Would I reccomend this as a sidearm/secondary? Yes
Would I reccomend this as your main?
Dont be mental of course not.
The guns range is okay for its price. However it doesnt have adjustable hop up, .12's going flying upwards slightly and .20's flop downward.
The magazine is okay, But only when fully loaded, Once youve fired around 20 pellets it will stop feeding and you will have to tip it backwards. This adds the problem of the gun jamming but its a simple fix.
Overall a good gun.

EPIC

Posted by Shane on 18th Nov 2012

one of the best bb guns ive ever owned for this price. i shot a bb pellet at my wall and the pellet exploded into a load of pieces.

Omg

Posted by Omg awesome on 20th Jul 2012

This gun absolutely owns had a war today and one can put some pellets down range at some serious speed :) recommend to all!!!!!

Great shotgun

Posted by Zpicton on 8th Jun 2012

I have had this gun for about a year now and tbh nothing has broke on the gun I havnt measured the fps but I think it's powerfuller than 345 it goes through both sides of a can at close range also it's incredibly durable it has never jammed even with rubbish bullets I shot my step dad at close range and it made him bleed overall best shotgun for price on most websites it is a must have one thing though the magazines are rubbish on them dunno about the tactical version but on this one it's rubbish if you get it I would advice you only but about 15 - 20 bullets max in it Otherwise it will not fire apart from that no problem trust me it's an ace gun

Great gun for the price!

Posted by Unknown on 9th Apr 2012

I bought the stock version of this bbgun a few weeks ago and when I finally went into the woods to have a war with my friends the spring went flying out the gun as I was loading it, I then bought the sawn of version and I love both guns only thing I could say is only fill the magazine half full.

Great gun

Posted by Unknown on 18th Mar 2012

I've learned something, buy something from Bison, expect it to be good. It's heavy, parts are metal and the rest is just strong plastic. I've been hit with a shot from this gun, expect it to hurt if you're not wearing something thick. It can fire through cans, cardboard and some plastics too at close range. There are no sights so it may be hard for some people to get their targets, but if your target is a person who has a gun for around about the same price, they won't want to face you when you've got this in your hands. Easy to fire fast, can shoot more than one BB at a time but I reccomend you only shoot one at a time for the most power. For the price, possibly the best BB gun out there. I strongly reccomend this gun to just about anyone.

Brilliant bb guns

Posted by Dread head joey on 1st Feb 2012

I brought this Friday , got it today, it's bloody brilliant, it's got a good weight on it , the handle feels smooth , you can esly pop a prignles can and a platic bottle ( they were inside each other ) the only problem I get is the magazine does jam , but pop safety on, and pump the pump and pull it should safely come out , the feel and power is great for just £35 , I also had the full Stock , dudes it the same all it is the the plastic barell is extended , which is crap , less accuracy and the full stock which is a decent stock heavy and padded nice :3 dudes buy it !!

great for the price and no problems

Posted by Connor on 26th Aug 2011

This is a really good gun considering how good it is. The gun does not break or jam, ever!!!! (Unless you fill the41 capacity mag too much). The only problem is that you get bored of the gun after so long because it is very plain. All you get is the gun, the mag, some really crap BB's and a strap which is a bit too small to use the gun whilst wearing it. The last thing you get is the safety glasses. So basically no attachments. Although the quality of the gun itself makes up for this. I would advise .20 BB's so it is accurate.

Cheap and Good Quality

Posted by Sam Eldy on 14th Aug 2011

Even thought i got the exact same shotgun from a newspaper shop for £15 (they did not have a clue what it was worth so he said 15 :P) I clock it with .20g at 300-310 on average, the construction is amazing for its price and the ability to multi-cock it so it fires multiple pellets is great. it a good gun to plink with in the back garden and is really fun to use brill bit of kit its a must buy.

Great Gun

Posted by Oggy on 27th Jun 2011

The fps on this gun is way over 345, it's more like 400fps. I have had lot's of fun with this gun.
Find Similar Products by Category