Double Eagle M85 G36 Replica In Radioactive Green
Double Eagle M85 G36 Replica In Radioactive Green
Product Description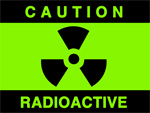 DOUBLE EAGLE M85 (RADIOACTIVE GREEN)

KEY FEATURES:

- 30 Round Real-Cap Magazine
- Solid polymer Body + Gearbox Shell
- Folding G36 Stock
- internal Metal Barrel + Gears
- 225 Fps
- Adjustable Hop-Up

Beginner Weapon - Suitable for backyard use/Target Practice
DESCRIPTION:

Here we have one of our most popular "first time buy" weapons, the M85 is one of the best selling airsoft
weapons we have on site, and is perfect for people looking to get a feel for the sport before actually taking
a serious step towards becoming a skirmisher, While this weapon does have a plastic gearbox meaning it is
not going to stand up to the same punishment a metal geared weapon would - it will be fine for shooting
targets in the garden provided you use the right battery (don't put anything over a 7.2v in it!)
The M85 is a replica of the HK-G36(C) used by our very own police force, and special forces - it is a great
replica to begin on at 1:1 scale with probably the best build quality of any of Double Eagles cheaper weapons
- the G36 is a wide bodied, sturdy weapon - and this replica, while made from ABS, is actually not at all bad when
held; the ONLY thing to watch out for externally is to make sure you don't hid the silencer off anything when it is
attached as it will break off the threads with hard impacts.
This makes a great starter package, as not only is the weapon sturdy enough for new/young players to handle, but
it comes with a few free attachments that give you to chance to try out what you like on a weapon - e.g., you may find
that you prefer to use the Vertigrip as appose to holding the handguard, on the flip side - you may find the grip gets
in your way and you prefer to not have it on - this starter package gives you the opportunity to try all of these things
out before choosing your first skirmish weapon. The rifle shoots both full and semi automatic, and has a range of
around 40 Metres with the Hop-Up fully on - the power is low enough to not present any tremendous threat to the
user if some shots ricochet (provided you are wearing safety glasses!) making this ideal for use in the garden
as a training weapon.
This gun does not come with a laser sight as standard but we do sell a great cheap laser sight module here.
IN THE BOX:

The Rifle
1x Magazine (with clips on the side to stack more together, "Jungle style")
Red-Dot Sight
Speed Loading Tube
Foregrip
UK Mains Charger
Battery Pack (7.2V NI-MH)
Safety Glasses (NOT DESIGNED TO BE DIRECTLY SHOT AT, TO PROTECT FROM RICOCHET)
Mock Silencer
Small Pack Of BB's (Around 100)
Carry Strap (Cheap Sling)

USE ONLY HIGH GRADE BB'S WITH THIS RIFLE -
(0.20 Gram)


STATISTICS:

Magazine: 30 Round Mag
Length: 720mm -> 500mm
Measured velocity: 225 fps
Hop-Up: Fully Adjustable
Fire mode: Semi/Auto
Body material: ABS Plastic
Barrel Type: Metal, Standard Bore

(BELOW: Members of the Greater Manchester Police ARU, With their HK Weapons)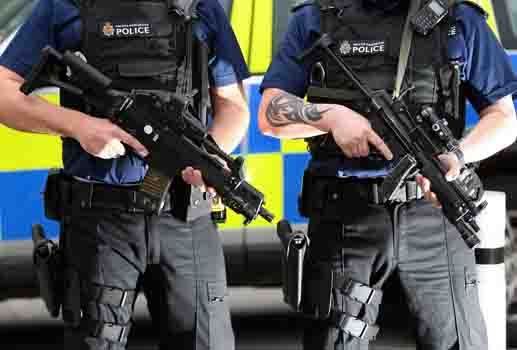 Find Similar Products by Category